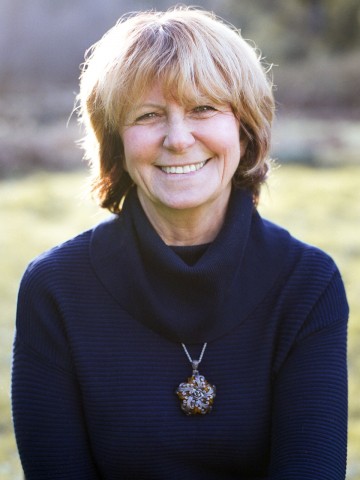 I founded the School of Creation because I wanted to offer an effective way of combining spiritual teachings, with internal intuitive guidance, and a practical creation process to empower people to transform limiting beliefs and become the conscious creators of their lives.
My background has covered the spectrum from highly technical to highly interpersonal: I began as an electronic engineer, where I took part in the design of hardware and operating systems of early computers, and helped design and test pioneering MRI machines. I transitioned mid-career into the corporate world, where I worked as a technical specialist, and then moved into marketing and business consulting.
In the corporate environment, I observed both the best and worst of leadership practices. Some leaders naturally inspired and motivated, while others created an environment of management by fear. Unfortunately, the latter often led to unhealthy competition and politics, and did not create an environment of collaboration, communication, and productivity.
I wanted to combine the best methods of business practice, with the understanding of the human consciousness that came from my spiritual background. Through my many years of study of different religions and philosophies, I came to see that major religions: Christianity (the Holy Trinity and 7 days and 6 Nights of Creation), Judaism (the Tree of Life), Mayan (the 7 days and 6 nights of Creation) all shared the same core concepts and creation process as each other, and the Product Delivery Process I learned during my corporate career. The adaptation of this ancient knowledge to today's daily life and challenges led to the birth of the School of Creation, where I set out to teach the steps of this process, and how they are all connected to beliefs, emotions and values.
Over the next few years, I developed the School of Creation method of teaching, helping my students to be more aware of the beliefs they held- to identify stagnations, resulting from limiting beliefs, observe, and transform them into a renewed and focused paths of action. My goal was to teach people how to create projects based on the needs of their customers, through authentic communication and empathy, to build teams based on shared values and mutual respect, and to create an environment to help overcome limitations.
As I began to see the power of this work, I started to do personal development sessions and offer relationship workshops to empower students to transform limiting beliefs and identify their visions for their personal lives.
As a teacher of the Creation process, it is amazing for me to witness someone going to the depths of their subconscious, to often painful memories, and coming out of this with new understanding- their once limiting beliefs transformed into a new energy and driving force. Seeing the transition from victimhood to being the creator of one's life, that spark of intention and passion in somebody's eyes, gives me motivation to work and teach everyday.
In my spare time, I love to travel to see the wonders of nature, as well as experiencing different cultures around the world. Dance, hiking, sailing, spending time with friends and meaningful conversation add extra fun to my life.
SaveSave
SaveSave