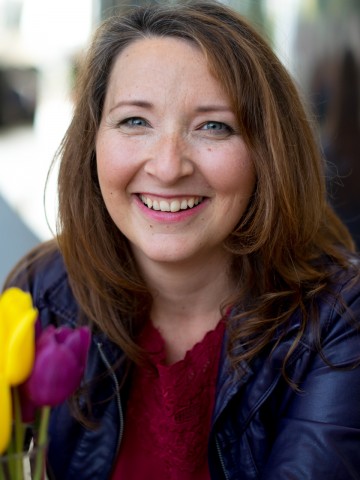 My passion is to inspire others to become conscious creators and to truly love themselves, to build solid foundations, based on simple values ​​and rooted in love, in the most important areas of life.
I have always been willing to make changes and take on new challenges. I graduated in Management and Cosmetology, and held many different positions in my career: from a marketing specialist to HR manager, from accounting in the IT industry to managing my own company. I have experienced many successes and failures in my own business over the years, and today I remember this as a time of great learning.
My time as a cosmetologist and manager of a holistic business, lead me in the direction of working with the body. For several years I practised massage, where I developed my own techniques and treatments. I then became fascinated by cranio-sacral therapy, until I finally discovered the Process of Creation.
I now focus on empowering my clients by using a combination of holistic techniques, based on my years of therapeutic and personal experience. These include movement, sound and art therapy workshops, as well as relationship-building and healing work for families. I help my clients creatively and consciously follow their path, based on the wisdom of the body- to understand their emotions, get to truly know and accept themselves, and learn to break free from self-limitations and beliefs.
My varied career and experience as a longtime partner and mother, have given me the ability to work with clients on both professional and personal topics. From building relationships in the workplace or running a business, to personal relationships and parenting (including teenage children). Artistic creation and simple, ethical solutions for life and in business are the driving force behind my work.
I invite you to individual, personal or skype sessions, meditations and workshops.