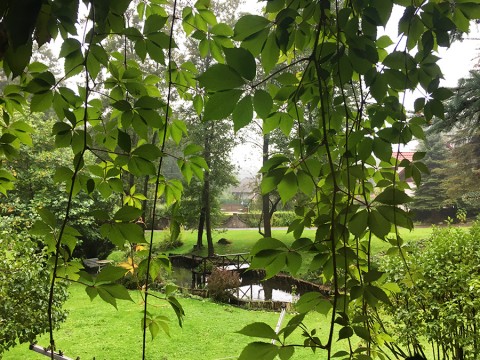 Agritourism Spa Zelków
32-082
Zelków
,
WP
Poland
Agrotourism Zelków Spa is located near Kraków, in the Kluczwody Valley of Poland. The spa is set on beautiful grounds, with a large well-maintained garden that blooms all year round. The garden features a large pond powered by clear, crystal water which flows from deep underground springs and is home to frogs and wild ducks. 
Amenities include a 6-person, covered outdoor jacuzzi, a 3-4 person sauna, and a secluded fire pit located on the hillside.
During the spring and summer months, a large tent is set up in the garden where guests can organize group meetings or hold barbecues, in the beautiful natural surroundings.
In addition, each of the separate apartments has a small private garden, where guests can relax, have coffee and converse privately.