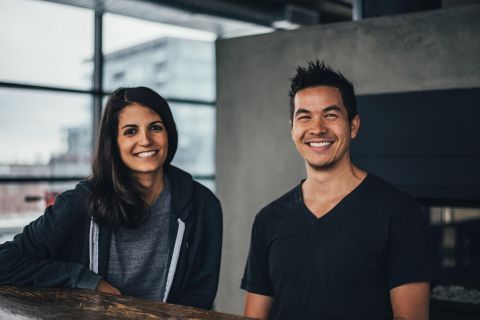 BUSINESS DEVELOPMENT 04 | GATHERING RESOURCES: THE POWER OF INSPIRATION
This stage symbolizes your project's emergence into the external world, where you begin to present your concepts to potential collaborators, team members and investors. Here, you will acquire the skills to genuinely inspire others to join your venture, placing a strong emphasis on cultivating authentic and compelling leadership.
This exploration will focus on key areas crucial for your organization or project: focusing on establishing a solid framework, developing leadership skills, improving communication with collaborators, and addressing challenges of self-worth and interpersonal conflict to maintain balanced power dynamics.
Presenting your project to a broader audience will provide valuable insights into your concept, as well as your own feelings that come up when presenting to a group. By observing and reflecting on these feelings, you can gain further insight into your own experience and personal growth during the presentation process.
This experience will refine your communication skills and help you develop effective methods to inspire and motivate others. Through the lens of an open heart, you will gain profound insights into your audience's feedback (not only through their words but also their energetic responses) enabling you to discern their needs and their level of engagement with your idea.
Additionally, this stage involves evaluating potential collaborators to assess their alignment with your vision, values and methods. As you progress, you will consciously observe their responses to your concept, enabling you to select the right partners and establish the most suitable methods of collaboration.
•          •          •
THE SPECTRUM OF CREATION® METHOD
Creation is the process of bringing something into existence, from concept to physical form. The Spectrum of Creation® method encompasses ten essential phases of the Creation process, each building upon the previous and containing unique principles and wisdom. Working sequentially through these stages ensures that anything we create follows a sustainable path and thrives over the long term. Each phase requires specific know-how to invoke its particular wisdom, and each has an important lesson to teach us. While nine are distinct in their teachings, the tenth integrates the lessons of the previous nine.
The Spectrum of Creation® method empowers us to master the principles that govern the creation process and to apply them in practical ways. Through the process of becoming Conscious Creators, we are able to mindfully shape our lives and live in harmony with our deepest heart needs, values and goals.