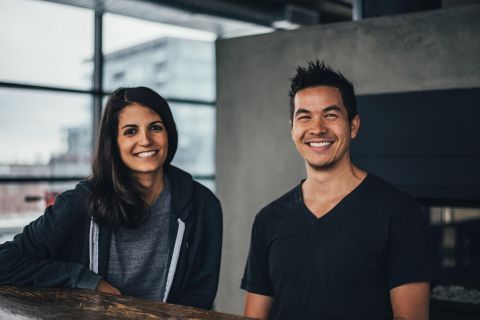 Creation is defined as the act or sequence of bringing something into existence, from concept to the physical manifestation. From start to finish there are 10 phases in the Spectrum of Creation process. Anything we create must go through these 10 phases, in this order, to be sustainable and thrive long-term. Nine are unique and the tenth is the culmination and integration of the previous nine. Each stage requires specific know-how to invoke its particular wisdom, and each has an important lesson to teach us. 
During this 10 week series of Business Development workshops, we will guide you through the Spectrum of Creation process, work with you on your venture and provide you with the tools to take your idea or passion and develop it into a profitable and value-driven business.
At these weekend workshops for conscious entrepreneurs, you will learn to access your inner wisdom, explore subconscious blocks, release limiting beliefs and clearly define your vision. Based on your inner wisdom and heart-felt decision-making, you will identify the values and motivation behind your service or product, the needs of your customers and your place in the marketplace. As a authentic creator, you will determine your strengths and the plan of action needed to move your project forward. You will create a business plan and learn to effectively communicate your vision to potential employees, customers and investors.
You will explore these different phases of manifestation, each one evolving from the other, and will be given a detailed road-map of business development related to the Spectrum of Creation. You will experience a unique way of feeling their insights them within your body, as well as the particular thoughts, beliefs, and wisdoms associated with each stage. You will explore each phase, understand your beliefs and behavior in it and understand how the state of your consciousness, or being, affects the results of your doing.
Workshop 4 | Power: Gathering Power & Using It Wisely
At this phase you discover how to ignite passion for your endeavor in others. During the workshop you learn how to gather power and use it wisely. You first observe all the misconceptions of power, based on your body's memories. You also remove coping mechanisms that were stopping you from inspiring others to join and support you and that were in the way of your success. Next, you practice making your "elevator speech" that you created in Step 3 to other workshop participants, and check your body's reactions and the impact of your speech on others.  This process teaches you to distinguish when you are in power, and when and how you can empower others; in doing so, you learn to inspire cooperation and resolve conflicts. By the end of this workshop, you are ready to practice this with others outside of the workshop and, over the span of a month or so, apply what you have learned so far.